Some basic facts you need to know before applying for Canada visitor visa
December 20, 2018
A Canada Visitor Visa is what you need if you want to visit the country for a short duration, be it to pursue a short-term course, complete a work assignment or visit your friends or relatives. However, one should apply for a Canada visitor visa very carefully because the application usually undergoes thorough scrutiny before the visa is issued. Even after you obtain your visa, your credentials and purpose of the visit will once again be checked once you reach the Port of Entry in Canada. This is to confirm that you are the same person who has applied for the visitor visa and you will return to your home country once the visa expires. So it is important that your visa application is error-free, authentic and convincing.
Eligibility criteria for Canada Visitor Visa:
Around five million people arrive in Canada every year on a visitor visa. One must meet certain criteria to be eligible to obtain the visitor visa.
They include:
Sufficient funds to support themselves and their family for the entire duration of the visit

No criminal record. You must not also have involved in any human rights violations and organized crime. You must also be willing to comply with Canadian laws.

An invitation letter from the sponsor if you are planning to stay with your friend or relative in Canada

Have no serious illnesses.
Also, you are not supposed to seek or undertake any job while you are in Canada on a visitor visa.
For obtaining a Canada visitor visa, you may need to attend an interview at the Canadian embassy, clear medical examination and get a police clearance certificate.
Factors that determine the success of your Canada Visitor Visa application:
When assessing your application for Canada Visitor Visa, the visa officer may take several factors into consideration in order to make sure that you will not overstay in Canada. Two of these important factors are:
Purpose of your visit:
You will have to submit a "purpose of travel" document with your application. This must be detailed and include as much as information as possible, like the dates, travel plans inside Canada and where you are going to stay. If you can attach a letter of invitation from your friend or relative in Canada, it will be good proof for the purpose of your visit. The letter may include details such as your relationship with the Canadian resident and the reason why they are inviting you to Canada. You can also mention if you are going to stay with that person during the period of your stay.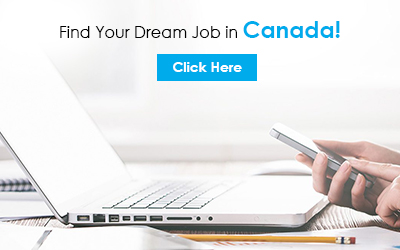 Your bonds in the home country:
While analyzing your possibility of leaving Canada before visa expiry, the officials may check if you have familial bonds in your home country that will compel you to come back. They are more likely to be convinced if you have a job in the home country or owns property there. You can prove all these with supporting documents submitted along with the application.
On the other hand, if you have family members in Canada, the officials may suspect that you may overstay. In order to avoid this, you must acknowledge your ties with them in the application and at the same time, stress that you have more reasons to return to your home country than to overstay.
CanApprove offers assistance to apply for Canada Visitor Visa. Our consultants, with years of experience and in-depth knowledge about Canadian immigration laws, help clients submit a foolproof application, thus ensuring maximum possible in the client obtaining Canada Visitor Visa. Contact us for more information.
Click here for Free Assessment