All you need to know about Subclass 476 visa or Skilled-Recognized Graduate Visa
January 12, 2019
The Skilled-Recognized Graduate Visa (subclass 476)of Australia is a temporary visa that allows engineering graduates from recognized overseas universities to study or work in the country for a maximum of 18 months. Though the applicants need not undergo any point-based tests in order to qualify for the visa, their eligibility will be checked in the first step of the application process itself. After reaching Australia on Subclass 476 visa, a person can apply for a permanent visa if he/she wishes. Most importantly, the candidate's family can join him/her in Australia and live, study or work there.
Eligibility criteria:
In order to be eligible for Subclass 476 visa, a candidate must:
Be below the age of 31 years

Have an Engineering degree from a recognized  institution obtained in the past two years

Not have been a primary visa holder of a Subclass 476 or 485 visa.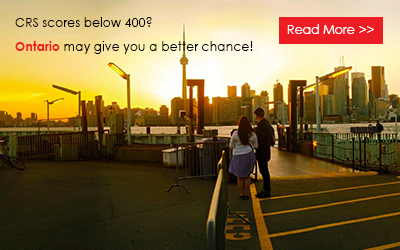 Requirements specific to Engineering degree:
A candidate must have obtained any of the following qualifications in Engineering in the two-year period before submitting the application for Subclass 476 visa:
Bachelor's degree

Master's degree

Doctoral degree

Postgraduate diploma
The Engineering course you pursued must include a major sequence of study or specialization in any of the following streams:
Civil Engineering

Structural Engineering

Chemical Engineering

Environmental Engineering

Electrical and Electronics Engineering

Mechanical, Production and Plant Engineering

Mining and Material Engineering
An applicant must have earned an Engineering degree from a recognized institution. Any institution that offers Engineering qualification and accredited under the Washington Accord is a recognized institution. If the candidate is from India, he/she must have earned the Engineering degree from any of the following institutions:
Anna University, Chennai

Banaras Hindu University, Varanasi

Indian Institute of Science, Bangalore

Indian Institute of Technology, Kharagpur

Indian School of Mines, Dhanbad
Qualifications from any of the NBA-accredited institutions in India are also acceptable. NBA or the National Board of Accreditation is the authorized signatory of Washington Accord for India. The institution and the course must have the accreditation of NBA when the candidate graduates from the institution.
The maximum time period a candidate can stay in Australia under this visa is 18 months. He/she has to pay a visa fee of AUD365 and the processing of visa may take three or four months.
Other requirements:
Language proficiency
IELTS: Overall 6, with a minimum score of 5 in each band.

OET: B in each of Test bands

TOEFL IBT: A total score of at least 64 with minimum test scores in each of the four test components: 4 for listening, 4 for reading, 14 for writing and 14 for speaking

PTE: Overall 50, with minimum 36 in each band

Cambridge English: An overall score of at  least 169 with a minimum score of 154 in each of the    four test components
Health clearance
Before applying for Subclass 476 visa, a candidate must undergo health examinations and include his/her health identifier (HAP ID) while filling the visa application form. Each of those included in the application must meet health requirements.
Police clearance
A candidate will have to submit police clearance certificates from each of the countries, where he/she has stayed more than 12 months in the past 10 years since turning 16 years. They must submit the original documents and keep the copies with them. Police clearance is required for everyone included in the application.
Required documents:
Forms:
All applicants above the age of 16 years must submit completed applications in Form 80.
Documents to prove identity:
The identity documents that have to be submitted for visa application are:
Certified copies of the biographical pages of current passport

Two recent passport-sized photographs (45 mm x 35 mm)

Certified copy of birth certificate
Documents to prove educational qualification:
Academic transcript for Engineering qualification

Letter of completion (including course completion date)
Documents to prove a family relationship:
Certified copies of marriage certificates/ relationship registrations and partner's passport

If the partner is not accompanying the candidate to Australia, a statement explaining the reason and whether they plan to join you in future

Certified copies of birth certificates of children and their passports
Health Insurance:
When a candidate applies for Subclass 476 visa, he/she must either produce a valid Medicare card or receipt of enrolment with Medicare or submit evidence that the candidate and anyone included in the application have arranged health insurance in Australia.
For more information on Subclass 476 vias and Australia immigration, contact us.
Click here for Free Assessment