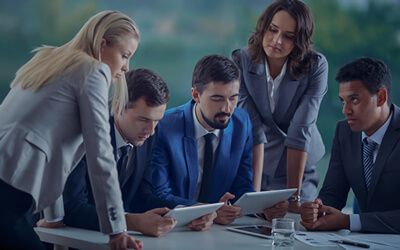 CanApprove is a multi-national immigration and education consultancy, providing a wide range of legal services internationally, including immigration, education and legal consultation. CanApprove is a certified organization with 12 offices spread across Canada (Head-Office), Australia, Dubai (Corporate-Office), and India (Administrative Office). All the offices are equipped with state-of-the-art communication facilities and highly trained professionals. For the past 21 years, CanApprove's experienced immigration consultants and lawyers, study abroad consultants, Canada immigration consultants, Australia immigration consultants, skilled advisors and highly trained instructors have been consistent in delivering reliable immigration and education services.
Veronica Moye (President, CanApprove), is a Regulated Canadian Immigration Consultant (ICCRC License #R422511), a Quebec Immigration license holder (RQIC #11548) and a licensed education and legal consultant. She is a Canadian citizen, a graduate of the University of British Columbia in Canada and specializes in Canadian immigration laws and educational processes.
Our Immigration Services are designed to equip our clients with thorough information enabling them to make informed decisions. Our experienced immigration consultants and lawyers provide services to aspiring immigrants who wish to migrate to Australia, Canada, and Quebec.
Our Education Services are designed to ensure that students are matched with the right program and university according to their aspirations, finances and needs. Our qualified Study Abroad consultants provide services to aspiring students who wish to study in Australia, USA, UK, Canada, Georgia, Ukraine, Ireland, Sweden, New Zealand, Singapore and Germany.
Please feel free to contact us for more information.